After they originally ceased operations in 1953, relaunching the Indian Motorcycle brand was a massive task. My team spent two years working to reintroduce the brand and launch the first completely new bike in more than 50 years. We leaned into an insight about motorcycle riders - though they value riding an American-made bike, many bristled at the fact that there was literally one choice available on the market. Which is to say, there was no choice at all. We set out to change that with a campaign that spanned years and media types.
AdWeek Ad of the Day
Communication Arts Exhibit (x3)
Riders spend months or years dreaming before reaching for their wallets. We started out by turning an annual fixture of dealer showrooms - the catalog brochure - into something more. Our catalog opened into a series of posters perfect for basements, dens, and garage walls.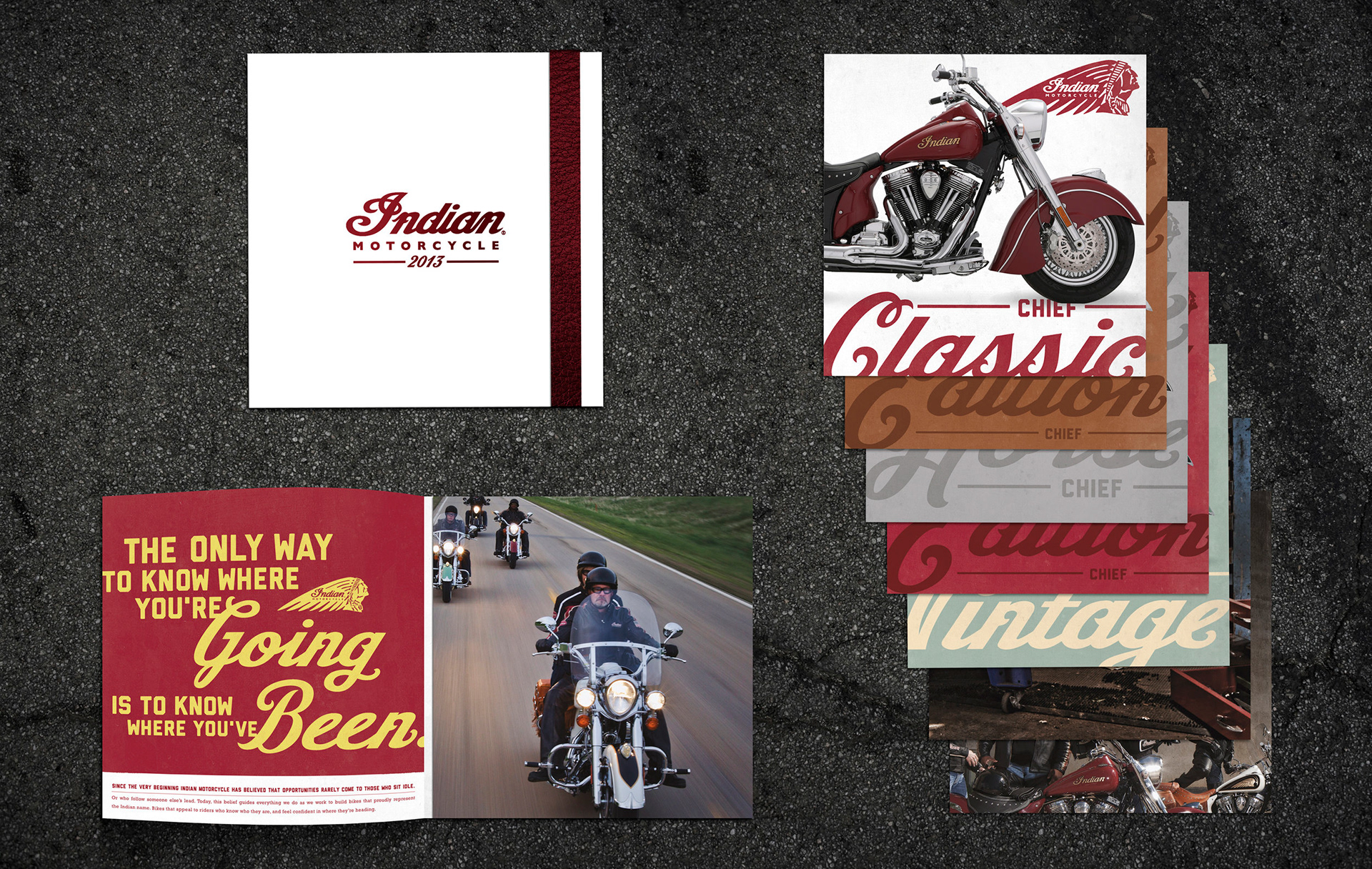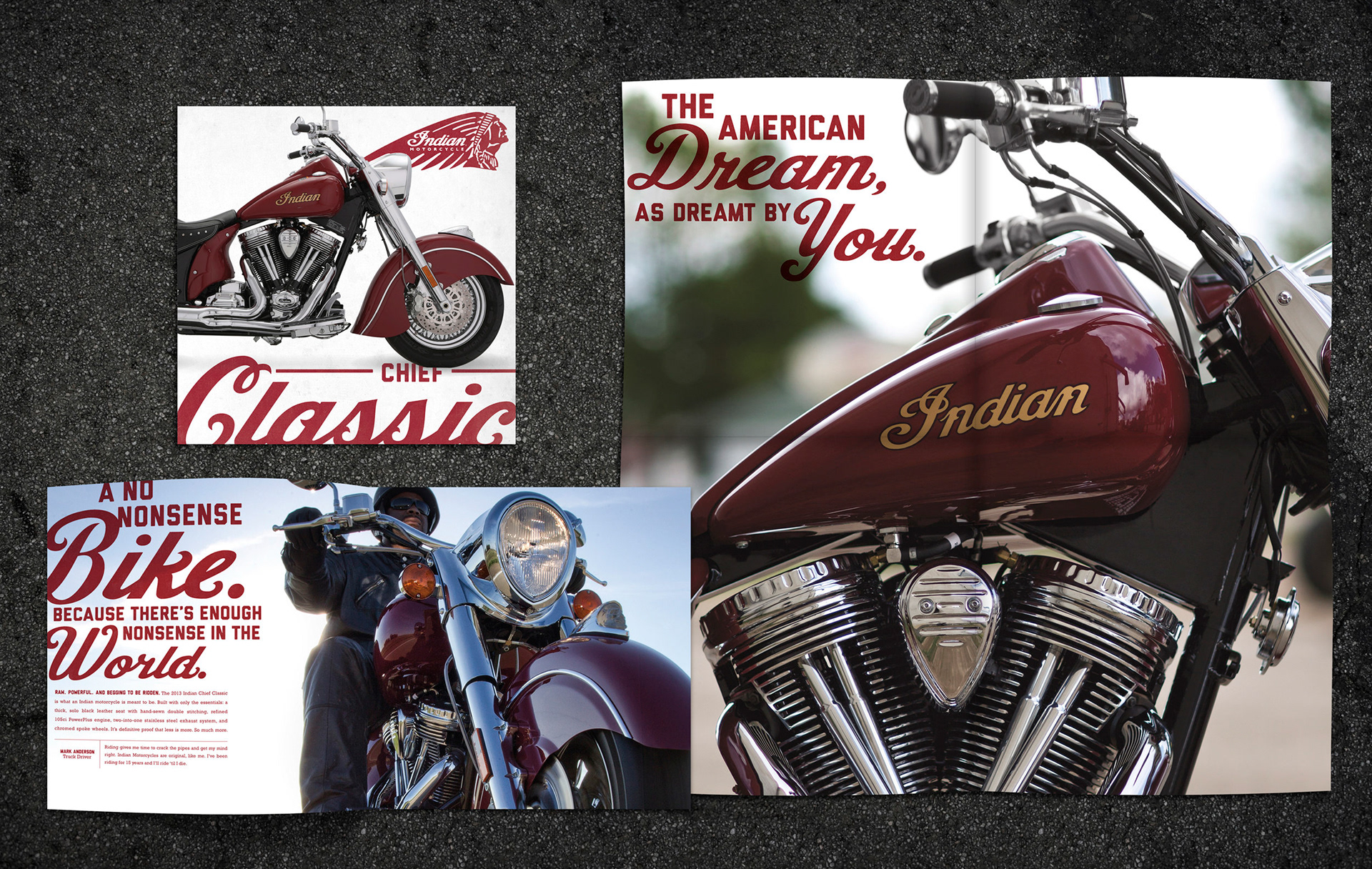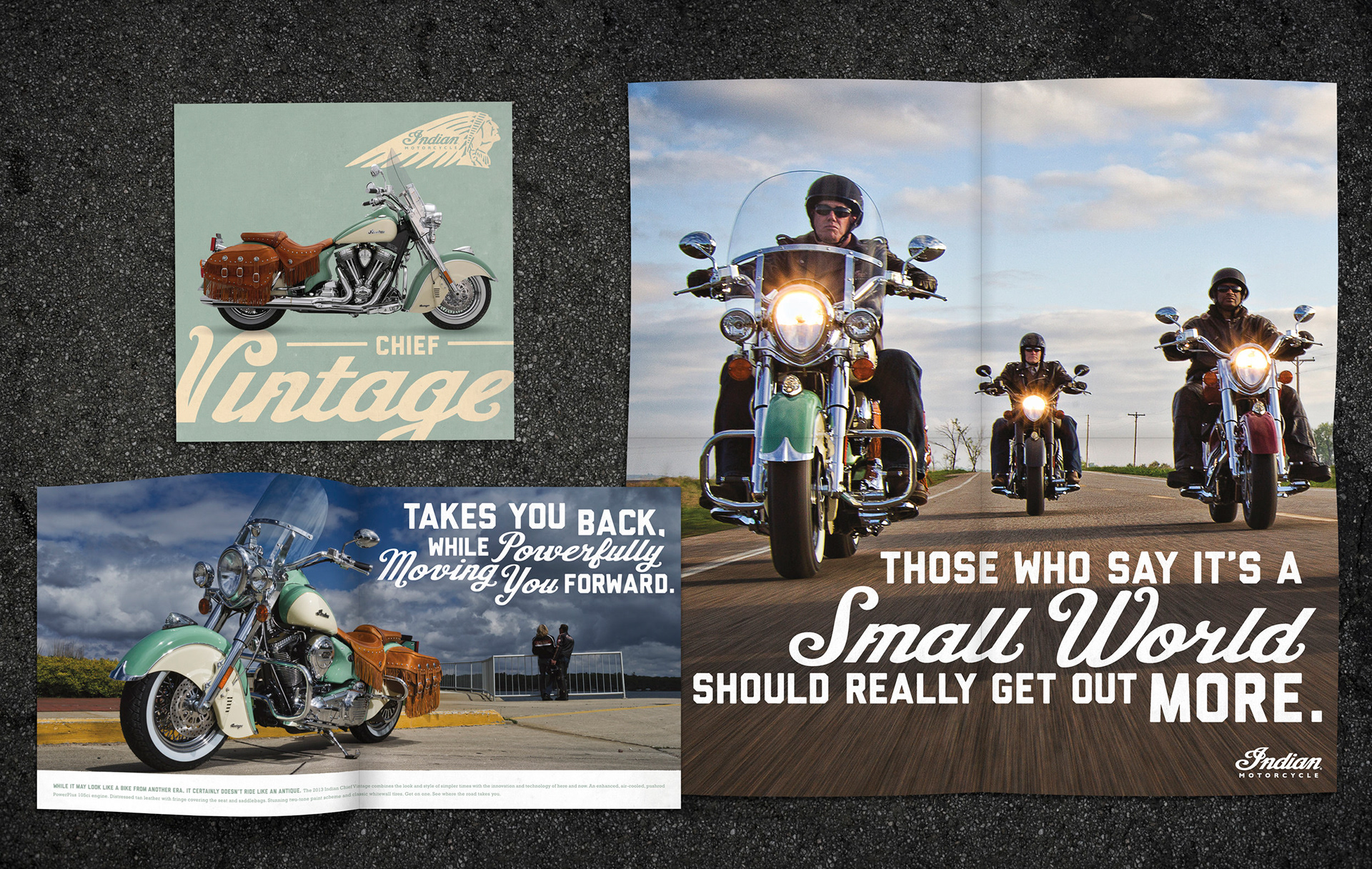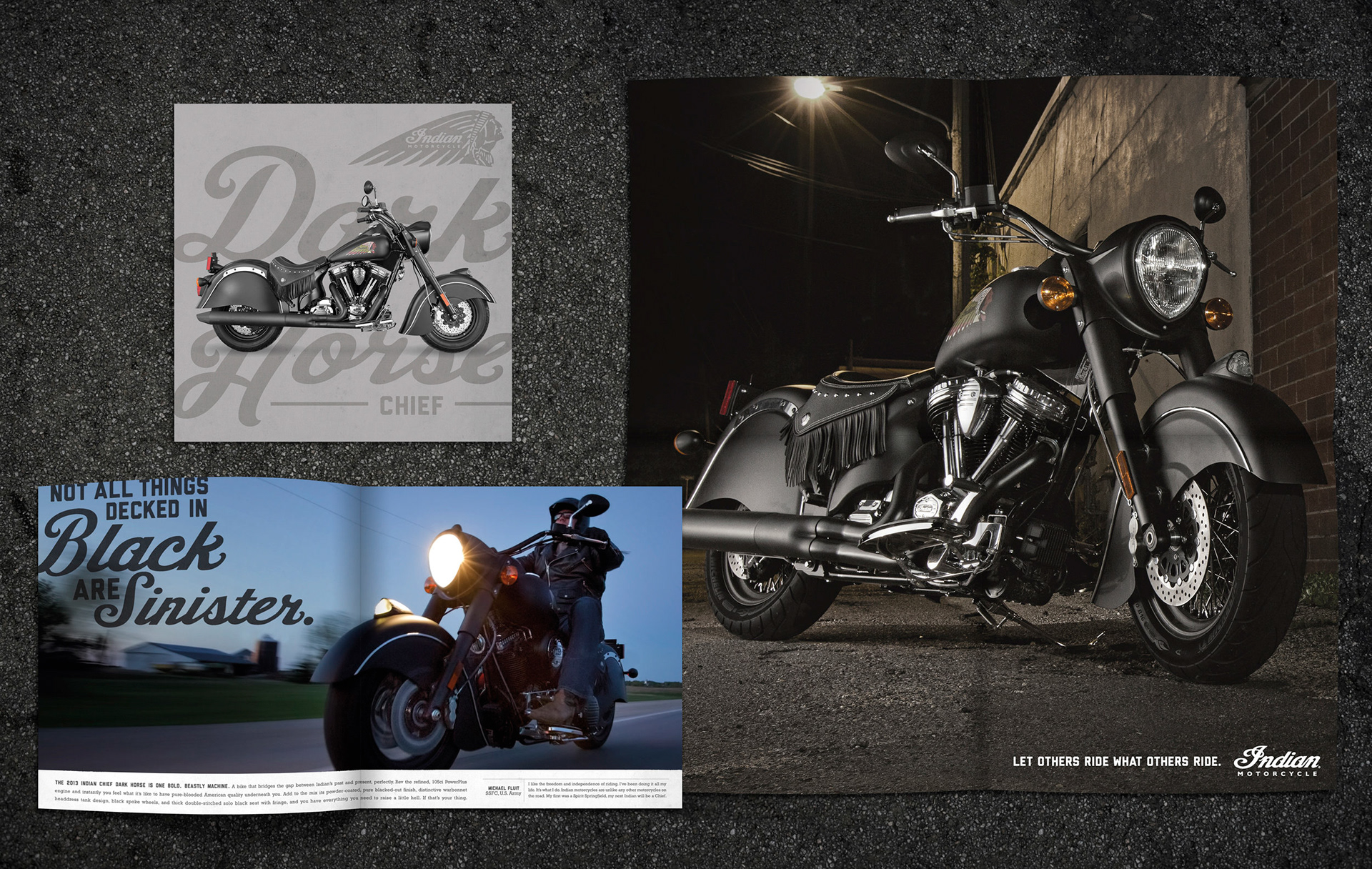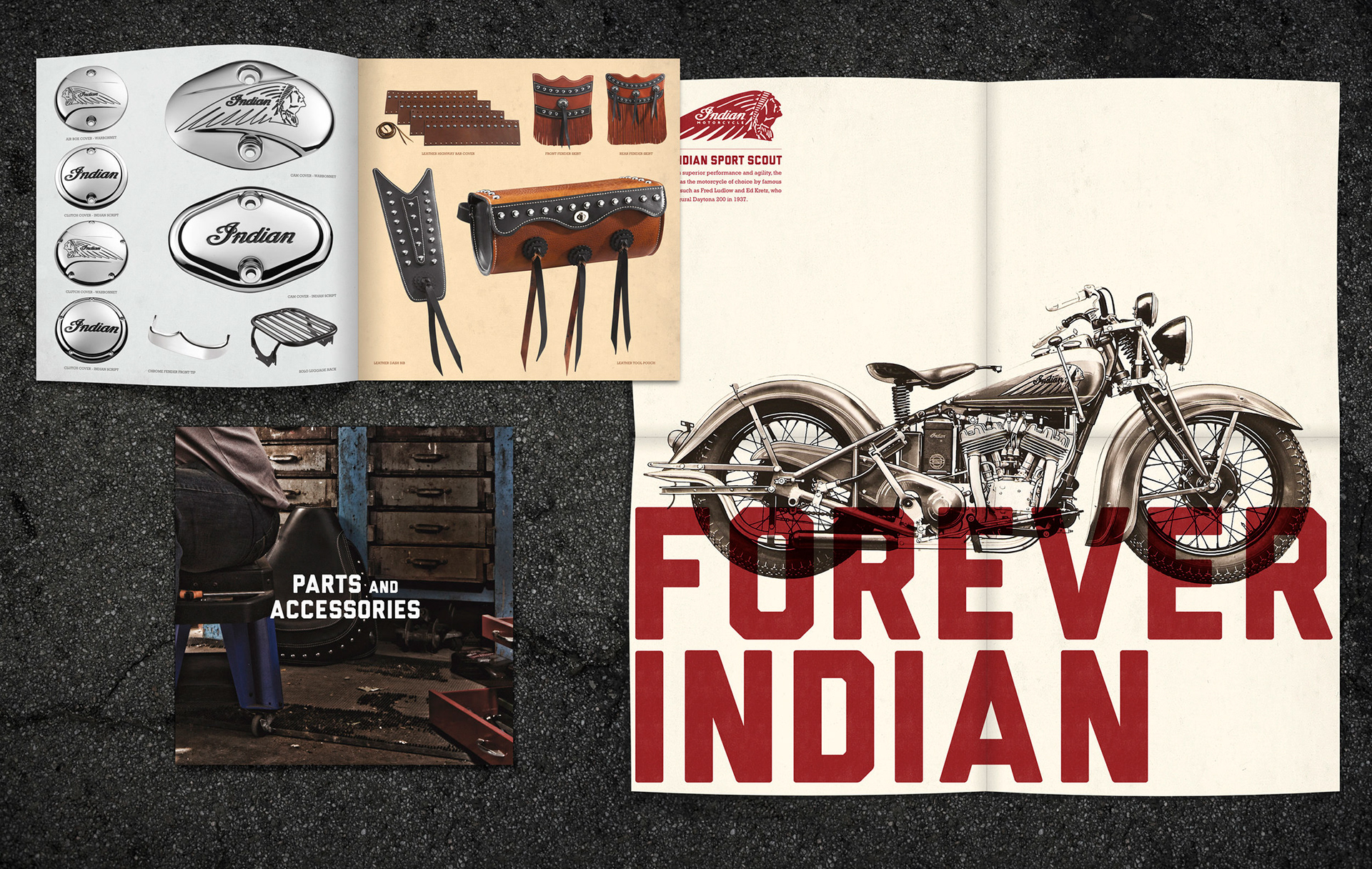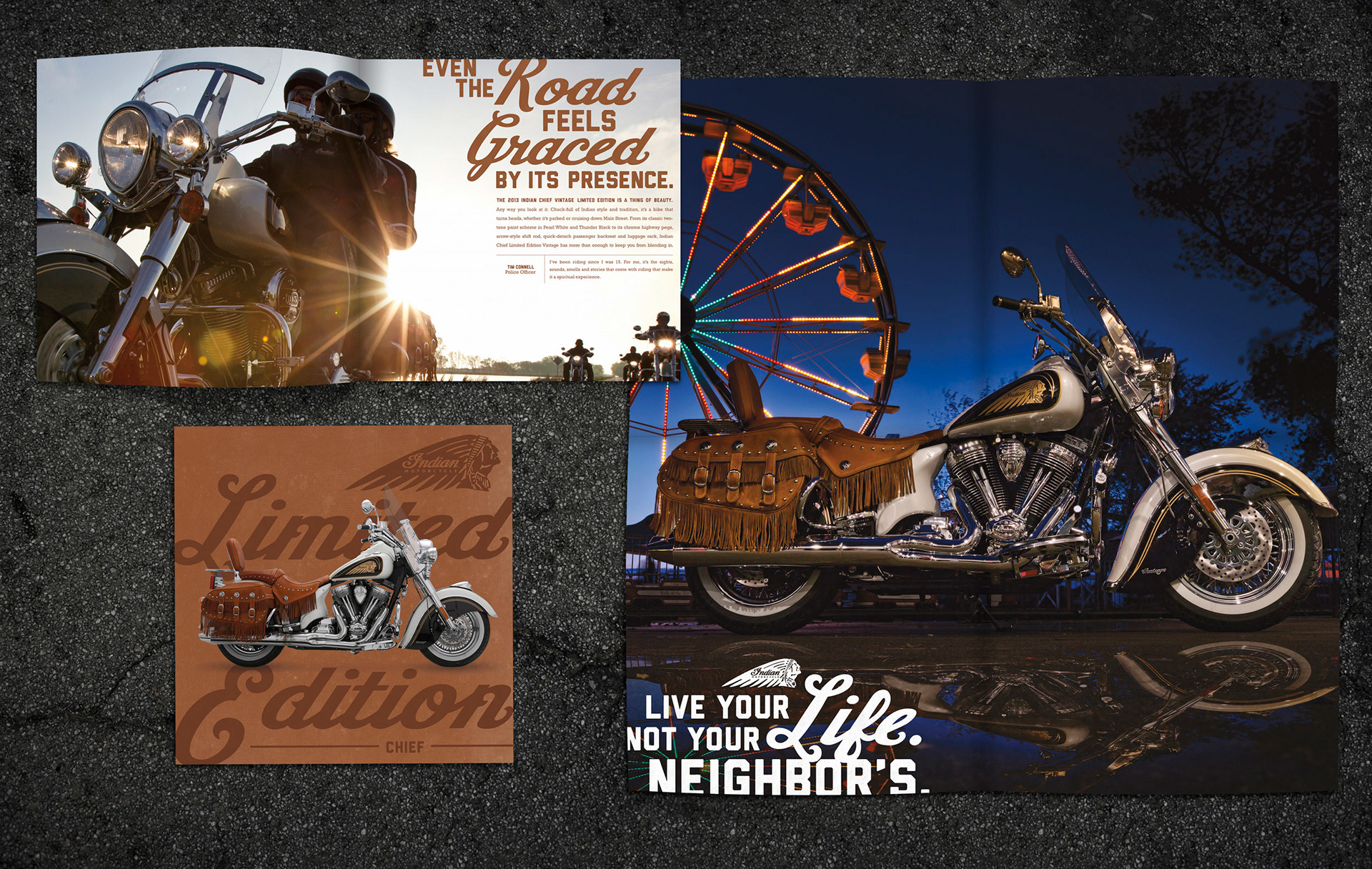 "The design brings the vintage appeal of the 113-year The Indian Motorcycle brand into a modern scale, building excitement and confidence in the brand's future."
Communication Arts Magazine
How do you talk about a motorcycle you can't actually show? Months before the new Chief unveiling, we revealed the all-new engine in a pop-up store at Daytona Bike Week. There, riders could have all their questions answered by the design team engineers and have the chance to mingle with curious celebrities.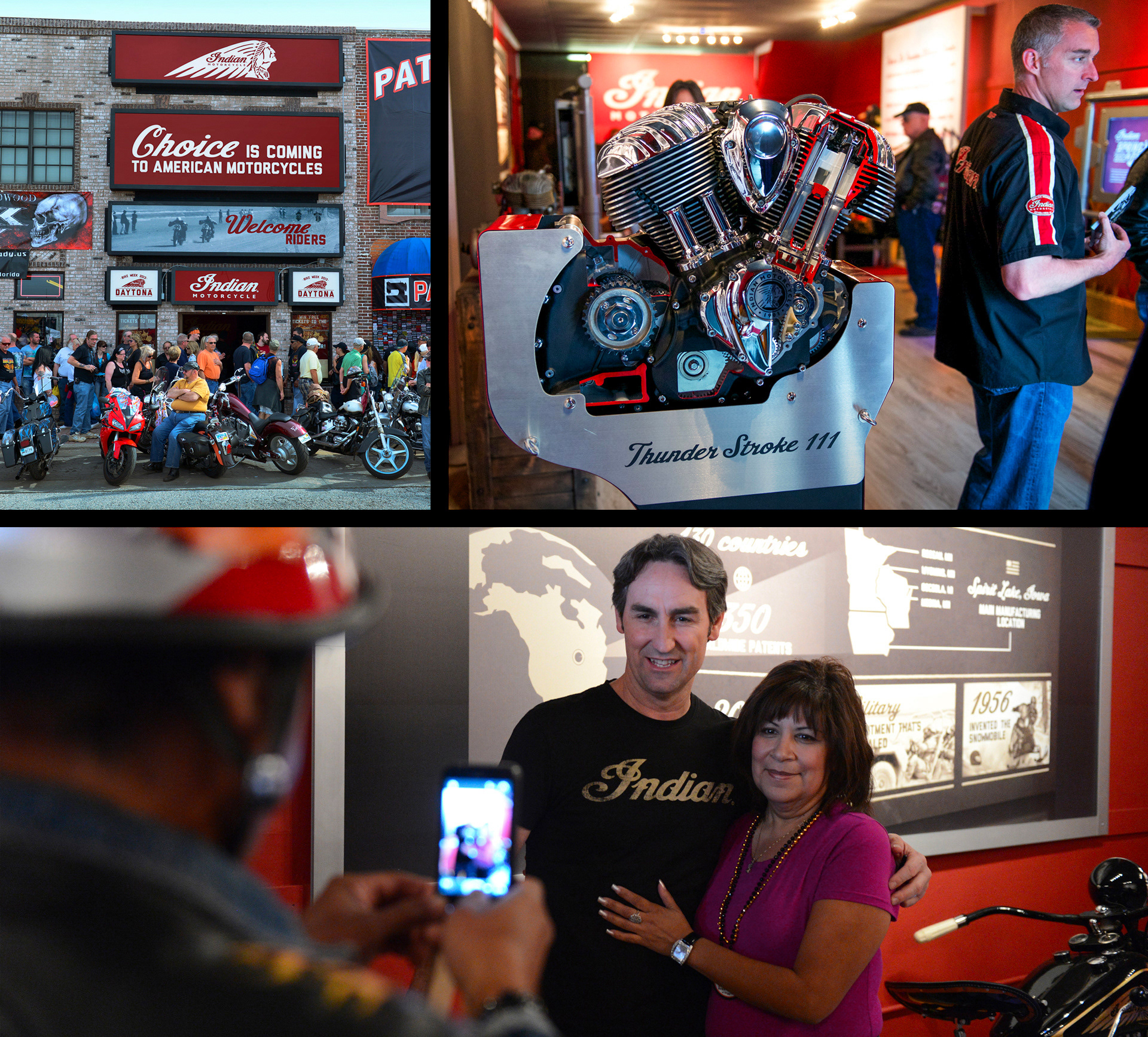 A classic Willie Nelson track helped us have some fun with our friends in Milwaukee. This ad started more than a few debates in the comments sections of motorcycle blogs.
"A television ad developed for the introduction shows a Harley owner lavishly cleaning, buffing and shining his bike; in the ad's punchline, he slaps a For Sale sign on it and walks away. After riding the new Indian, I get it."
Jerry Garrett, The New York Times
A print campaign fueled the conversation in print and digital magazines.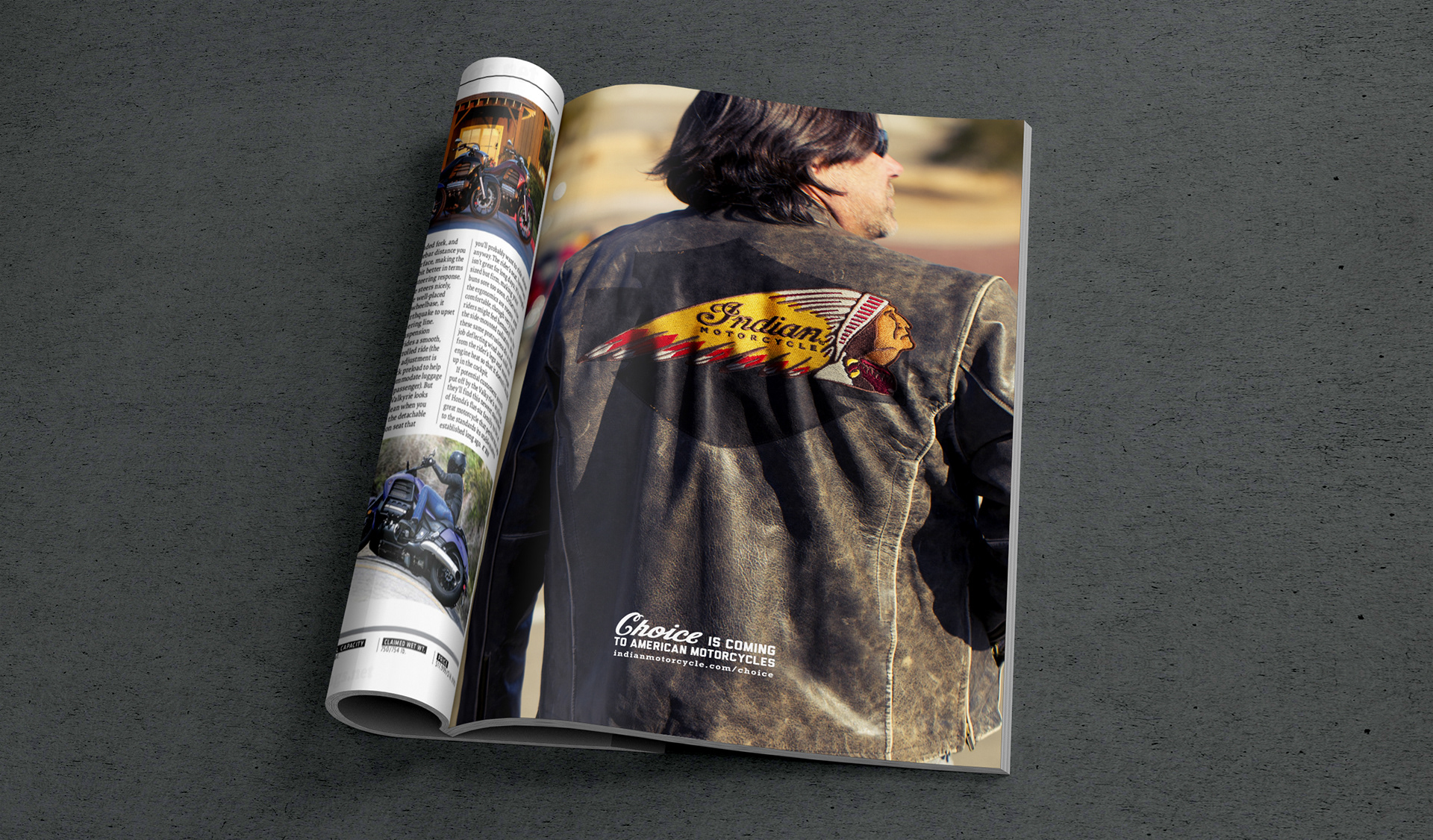 Leading up to the reveal of the new Chief at Sturgis, we created Bike Week with the History Channel - a week of special episodes and original programming all about motorcyles and their culture. Custom vignettes featuring American Pickers host, Mike Wolfe, shared the brand's rich heritage. In the end, millions tuned in for the week's programming.
It all culminated in the reveal of the Chief at Sturgis Bike Week. The unveiling event was broadcast live on the History Channel and simulcast in motorcycle-loving countries around the world.